We are excited to announce new acupuncture services at Siskin Family Chiropractic! Please call our office for details and to schedule an acupuncture consultation!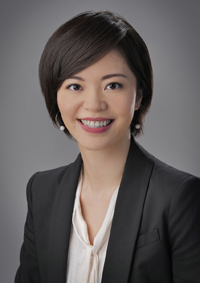 Zixun, "Tedi", Zeng is a practicing board certified clinical acupuncturist and traditional Chinese medicine (TCM) herbalist. Zeng received a degree equivalent to an MD in the USA when she graduated from Guangzhou University of Chinese Medicine. This medical college is recognized as one of the top 3 Traditional Chinese medicine programs in mainland China where Zeng earned her M.B.B.S degree (Bachelor of Medicine, Bachelor of Surgery). During her years in medical school, she had her own medical research program sponsored by the government of Guangdong Province. Zeng participated in an intensive internship in the First Affiliated Hospital of Guangzhou University of Chinese Medicine. The program focused on Integrative Gynecologic Endocrinology, followed by one-and-a-half-year program of lab research work in Integrative Cardiology. At that time, she was on track to practicing as an OBGYN in China.
With her background in both eastern and western medicine, Zeng chose to help healthcare consumers by focusing on natural methods and vitality instead of drugs and surgery. She decided she wanted to work more intimately with people rather than in a less personal hospital environment. In 2015 Zeng moved to the USA to explore a focus on natural acupuncture and traditional Chinese medicine herbalist methods as a valuable compliment to modern traditional western medicine. In the US, Zeng obtained a Master of Science degree from the Florida College of Integrative Medicine. She became Board Certified clinical acupuncturist by the National Certification Commission for Acupuncture and Oriental Medicine (NCCAOM). Currently she is putting her education to work in the community helping people get better using all her holistically focused training and learned techniques.